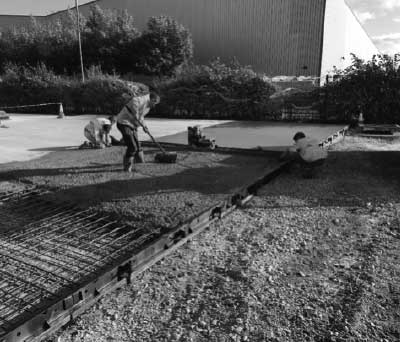 Scope of works: This was a project competed at the end of last year and was awarded to us by a contractor looking for a subcontractor to complete the works due to the size of the project. Over the course of the twelve-week project we completed 3075m2 of concreting works which included full excavation to levels, supplying and compacting 150mm MOT type one, supplying and laying two layers of A393 mesh on chairs and supplying 150mm of concrete with a brush finish.
We also installed 80lm of channel drainage (concrete laid to fall to this channel drainage) with the outfall drain falling to two number oil interceptors that we also installed during the project. In turn we then installed outfall pipework to two number gravel soakaways which were installed at the start of the programme.
We were happy to carry out additional works for the client.
Delivery target: Works were completed within the 12-week delivery target, and within budget.